5 Tips To Make You An Expert In Sanding
If you're serious about woodworking, then you should know that sanding is one of the skills that you ought to know and practice. No matter how big or small your project is, it is through sanding that you ensure a smooth and professional finish each and every time.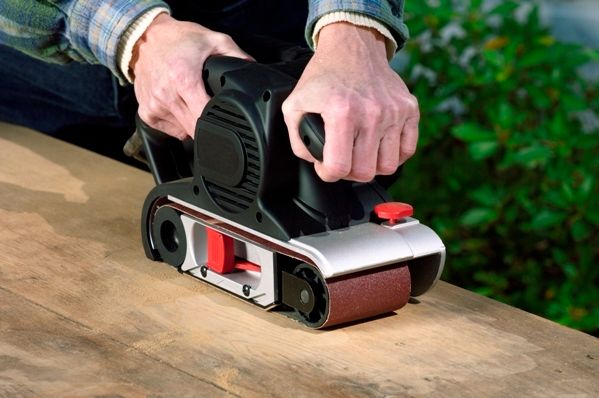 Here is five things you should start practicing to immediately level up your skills in sanding
Quality Paper For Quality Finishes – Not only should you invest considerably into good sandpaper, you should also know what grit is used for what sort of material. The basic rule here is you should use lower grits (80-120) for rougher jobs, and higher grits (180+) for more fine-tuning. If you could afford it, choose sandpaper with an open-coat; and, although aluminum oxide sheets work well, you would probably notice a significantly smoother finish if you used sandpaper with garnet.
Choose Non-Oscillating Sanders – Ask anyone in a hardware store, and you would find out that sanders which oscillate have a great tendency to leave scratches that stick out and are only noticeable after your attempts at finishing. The bottom of these sorts of sanders, which is usually quite spongy, leaves all sorts of other nasty material in the wood.
Choose Belt Sanders Instead – While belt sanders do take practice to control perfectly, you are guaranteed a more consistent and professional finish. They are heavy to keep the smoothing task easier than an oscillating sander, and they are versatile – used with the proper tweaks they could do the same job a smoothing plane would.
Do More Than A Once-Over – For smoother, professional finishes, do an initial run over the material, arming your sander with lower grit paper, and slowly working up to higher grits. You've moved from quantity to quality in the sense that you're smoothing out all rough spots, moving towards refining the finish.
Finish With Style – When you've come to the point that you're about to stain or seal the wood, then you may want to move up to even finer grits (220-240), making a run in between coats for a thicker and deeper looking finish.
Now that you know these tips, go ahead and practice them, and pretty soon, you'll be sanding and finishing like the big boys. Enjoy!